#Beerbods Weeks 5&6: Joseph Williamson & Jaipur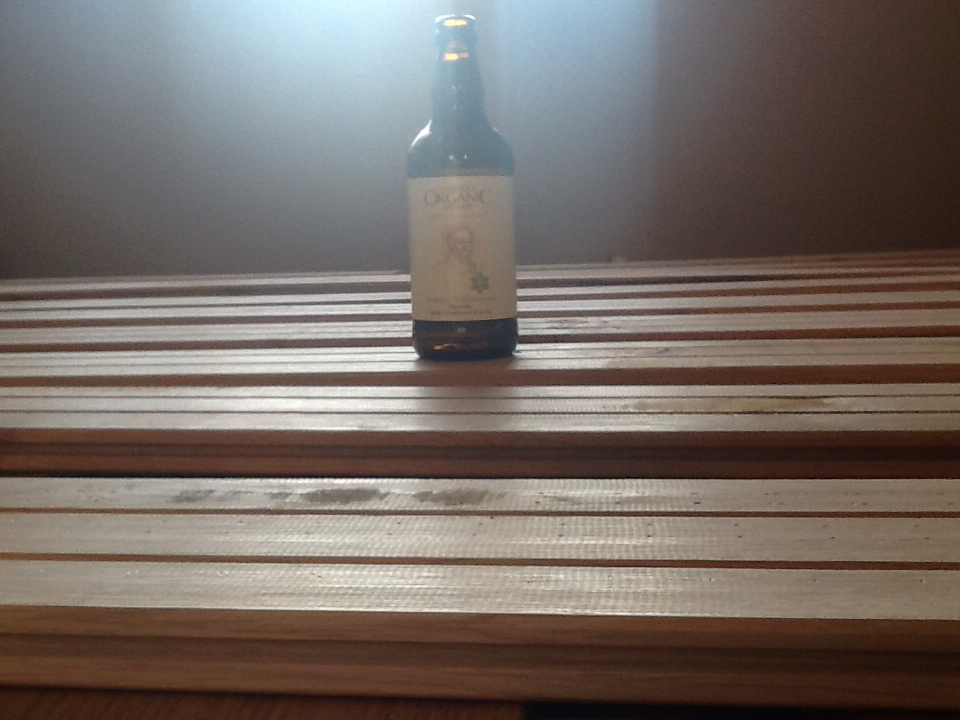 The last couple of weeks were a bit busy with one thing and another, and I got a bit behind on my Beerbods box. Sunday was filled with jobs, including the unpacking and stacking of a whole load of oak floorboards which apparently need to 'acclimatise' for 2 weeks before we can have our lounge back. That was a job of Krypton Factoresque complexity, as I had to shuffle long bits of wood around to make space for other bits of wood without the fox eating the chicken or the chicken eating the corn. Once that was over with, I felt highly justified in playing beer catch-up while preparing dinner.
I was not familiar with the eccentric philanthropist Joseph Williamson before now, which just goes to prove that beer is educational. He was responsible for the building of a network of labyrinthine tunnels under Liverpool's Edge Hill in the 1800s for no apparent reason; favourite theories are that it was either a way to provide jobs to the unemployed of the city, or that he was a barking Doomsday nutcase. Either way, according to Wikipedia "his clothes were patched and untidy but his underclothes were clean and fine", and I can't think of a better way to be remembered than The Mad Mole Man With Clean Pants.
This beer is a proper autumnal ale. As I poured it, caramel and toffee wafted up from the glass and I was immediately reminded that we're probably not going to get a bloody summer now, are we? It's October, the leaves are changing and I need to get a wriggle on choosing my Hallowe'en films. The ale has a lovely dark chestnutty brown colour, and it tastes like bonfire night. More caramel and treacle toffee, with a hint of stone fruit like plums or cherries.
An hour or so later, it was time to move onto something very different. I think Thornbridge Brewery's Jaipur might be my favourite beer since the fantastic Yellowhammer in Week 1, unsurprising when you consider it's another of the light, hoppy Pale Ales that I've fallen hard for over the last couple of years. On the nose it's quite sweet - syrupy lychees, maybe, but this is really quite misleading - it's incredibly, lemon-suckingly dry. In my Granddad's words, "it'll make you water at t'gills". It's rather dangerous, having something this tasty and moreish at 5.6%. A definite find, this one.
---
---
---